First thing first.
There is a vampire in this book and he can't tolerate the sunlight.
I like to get these kind of facts in the open right away so that if you are like my husband you will at least consent to hear about the rest book. Some people, are so touchy about these things. I mean seriously, what's wrong with a little sparkle now and then?
But I digress.
Vampires, elementals, witches, fey… There are loads of creatures in this book living alongside humans in the Scottish Highlands – which is the best part of the book. Not just that they exist, but that they do so with a fairly well thought out strategy of how the creatures live aside humans and why they act the way they do. Fantastic for people like my vampire persnickety husband who can then just enjoy the story without shaking their heads too much over the technicalities. Even better, the author fits that information into the writing smoothly enough that the book doesn't bog itself down with the details. Well some of the details. Apparently elementals need DNA to support a human guise and sometimes a girls gotta do whom a girls gotta do in order to get some… DNA…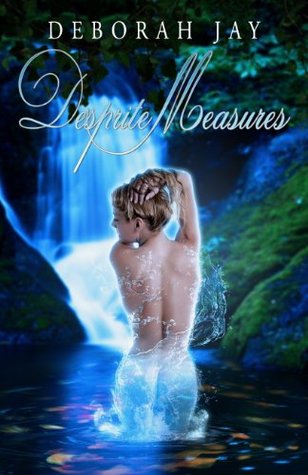 Would I recommend it?  This book is good! It's quick and fun, with a well written, solid plot. If I weren't warming my toes by the fire and battened down for cold weather I'd call this a perfect beach read!
Be warned, if you search for this book search engines everywhere will try hard to convince you that you mean "desperate measures" don't believe them!
This honest review was given in return for a free copy of the book from its author.