I sit with the sleeves of my stained, maroon sweatshirt pushed up so the holes in the cuffs don't catch on my thumbs and interfere with my typing. My pants, though rivaling the age of my youngest daughter, must be eight years younger than their counterpart but without holes or stains to create a matched set. Nor do they have a shape or distinguishing feature of their own. Just baggy black pants that swish round my ankle as my barefoot swings under the table.
I'd be lying to you if I said this was just my blogging outfit.
That's right, I went out into public in this fantastic get up.
Twice.
Today.
So, it's a bit surprising to me that in thinking back on this book, so much of my memory revolves around clothes – and I liked it.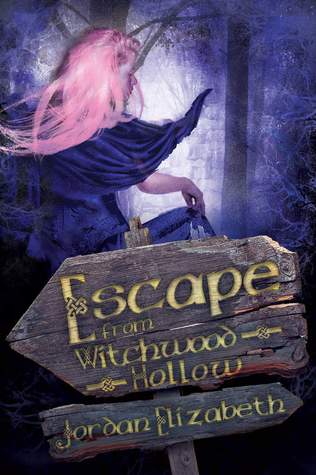 Perhaps I liked it because of those snap judgments we make on the people around us based on their clothes. Don't worry, I'm not looking for reflections on my own appearance (though I bet you've got opinions now, and if shopping hater and cheapskate were on your list you've got me at least partially pegged). This book, littered with clothing descriptions, instantly rounds out the characters as they are introduced.
Maybe it's that in a book that draws characters from multiple time periods, clothing differences were an important distinguisher.
Or, maybe, it's just that I like a unique witch-y mystery, and the main character happened to like fashion.
Would I recommend it? Yes. Young adult fans, this is nicely written and it's got just the right amount of spookiness in it for those of you who are horror wimps like me. You can trust me on this. I have way better taste in books than clothes!
I received a copy of this book in exchange for an honest review