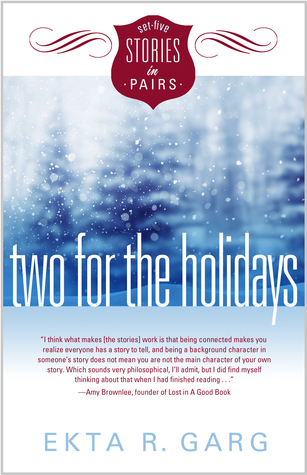 This is not the first book of Stories in Pairs that I've read but it's the best. If you've been thinking about giving this author and idea a try, start here!
The first story is powerful.
The second left me in tears.
The connection between the two is perfect.
Would I recommend it? Yes. Don't be put off by the "holiday" in the title just because we have passed the New Year. The first story centers on Halloween, the second Christmas but they are readable anytime!